Union County School District receives an "A" rating as well as all four schools!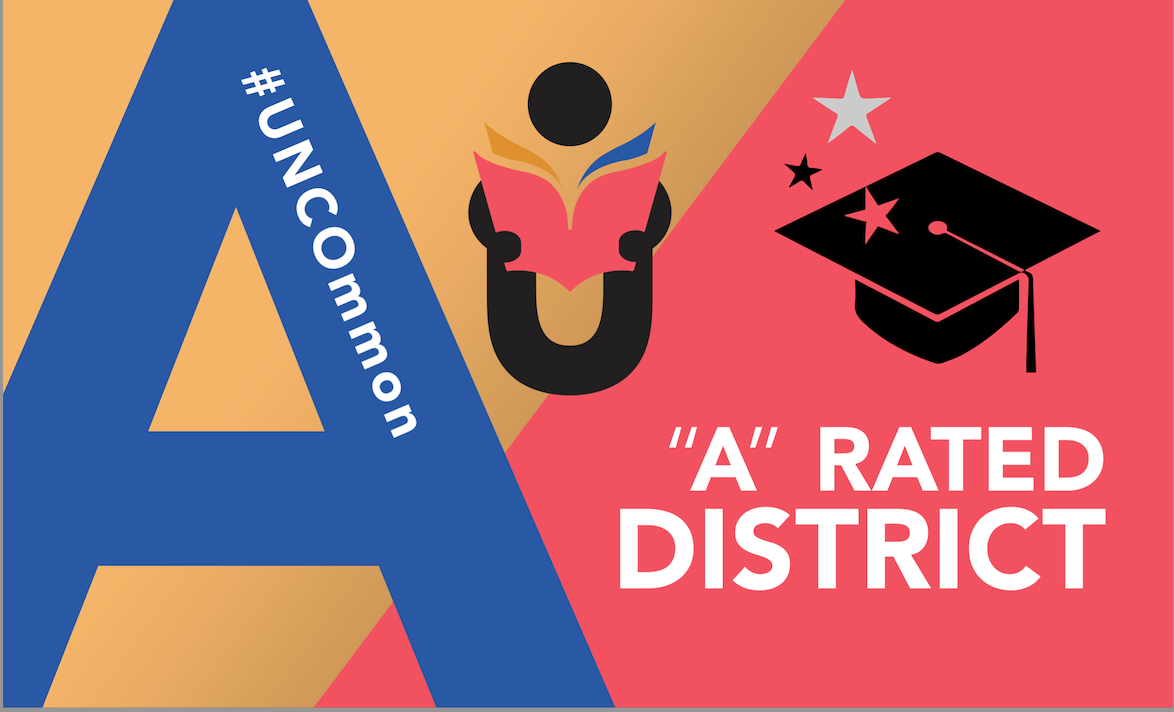 ---

____________________________________________________________________________
For Immediate Release
Union County School District
Union County Schools Receive "A" Rating for Consecutive Accountability Years
The Union County School District and all four of its schools earned an A rating for its performance in the 2021-22 school year after the Mississippi State Board of Education approved official grades for Mississippi schools and districts on Thursday, Sept. 29.
Mississippi's schools and districts are graded on an A through F scale. The grades are part of the state's accountability system, which helps teachers, school leaders, parents and communities know how well local schools and districts are serving students.
The Union County School District and its schools earned A's for the second consecutive year of accountability. The district and all four schools earned the highest accountability score in 2021-2022, overcoming its previous high in 2018-2019. In 2021-2022, the Union County School District achieved the 4th highest accountability score out of 138 districts in the state of Mississippi. Additionally, all four schools were ranked as the top 4 out of 83 nontraditional schools. Since all four schools are K-12 attendance centers, they are defined as nontraditional schools by the Mississippi Department of Education.
Statewide, Mississippi students made more progress than they typically do in one year as schools focused on accelerating learning after the first year of the pandemic. Although, key factors including a student achievement decline in 2020-21, testing waivers, and one-year adjustments to the accountability system played a role in 2021-22 school and district grades,
Therefore, the Mississippi Department of Education (MDE) advises caution when interpreting score changes between the 2018-19 and 2021-22 school years. In particular, substantial shifts in performance may be temporarily influenced by factors associated with pandemic disruptions.
MDE emphasizes the importance of looking at the individual components that contribute to school and district grades to get a more complete picture of student growth and achievement, particularly student proficiency levels. The Union County School District is pleased to announce that student proficiency levels in ELA and Mathematics well exceeded all-time highs set before the pandemic, ranking 2nd in the state in each. While science proficiency also rebounded well ranking 3rd in the state, English-learner progress to proficiency, graduation rate and acceleration rate were the highest to date. "Our district is blessed to have motivated, dedicated students, staff and families. Our school board provides the resources needed for us all to be successful. The Union County School District is an UNCOmmon school district with UNCOmmon individuals. This achievement is a celebration of all their hard work," stated Assistant Superintendent Windy Faulkner.
Mississippi's school grading system considers many indicators, including how well students perform on Mississippi Academic Assessment Program (MAAP) tests for English Language Arts and Mathematics in grades 3-8 and high school, whether students are showing improvement on those tests from year to year, and whether students are graduating within four years. The system also factors in performance on the ACT and advanced high school courses and how well schools are helping English learners and the lowest-achieving students make progress toward proficiency.
The Union County School District will continue to strive to help its students to achieve at the highest level. "Our plans are aimed at preparing our students for their future by placing an emphasis on college and career readiness through improved ACT preparation and workforce development initiatives, all while continuing to instill our defined set of core values," said Russell Taylor, Superintendent. "While we certainly want to celebrate the achievement reflected by our accountability score, we want to clearly state that the score alone does not define our success. We are determined to develop UNCOmmon students by placing an emphasis on matters such as integrity, work ethic, and respect. By doing so we feel confident in our ability to produce successful and productive citizens."